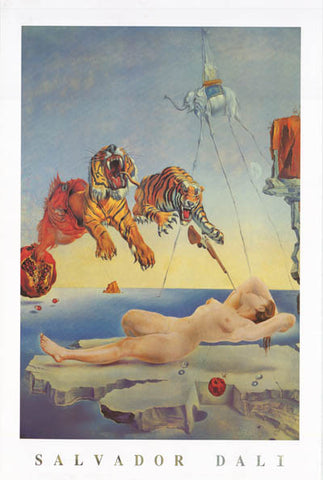 Salvador Dali Dream Caused by Flight of Bee Poster 24x36
A great Salvador Dali art poster - Dream Caused by the Flight of a Bee Around a Pomegranate a Second Before Awakening! Fully licensed. Ships fast. 24x36 inches.
Check out the rest of our incredible selection of Salvador Dali posters!
Need Poster Mounts..?
sup0592   pw44895F
---
You Might Also Like This
---