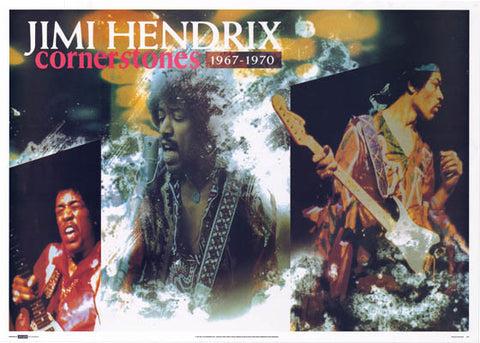 Jimi Hendrix Cornerstones 1967-1970 Poster 25x35
An awesome poster! In his short life and career, Jimi Hendrix and his Fender Stratocaster laid the cornerstones of rock, blues, and psychedelic music which came after him with guitar playing that is still unmatched to this day! Perfect for any Hendrix fan! Published in 1990. Ships fast. 25x35 inches.
"Experience" the rest of our great selection of Jimi Hendrix posters!
Need Poster Mounts..?
bm6834
---
You Might Also Like This
---