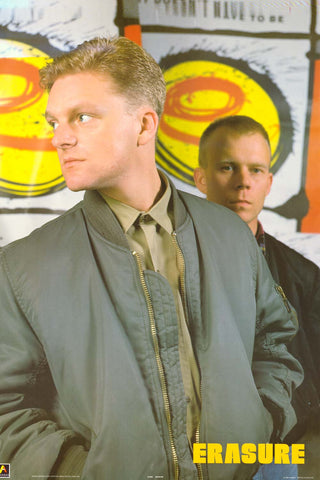 Poster: Erasure 1988 Portrait (24"x36")
Erasure are an English synth-pop duo, consisting of singer and songwriter Andy Bell and songwriter and keyboardist Vince Clarke. They formed in London in 1985. Their debut single was "Who Needs Love Like That". From their fourth single, "Sometimes", the duo established themselves on the UK Singles Chart, becoming one of the most successful artists of the late 1980s to mid-1990s. Erasure have penned over 200 songs and have sold over 28 million albums worldwide.
Size: 24x36 inches
Need Poster Mounts..?
bm2664
---
You Might Also Like This
---