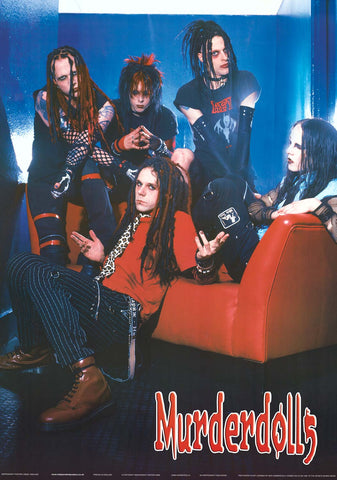 Poster: Murderdolls Band Portrait (24"x34")
Murderdolls was an American horror punk and heavy metal band, founded during 2002 in Hollywood, California. The band line-up consisted of core members Wednesday 13 and Joey Jordison, while former members included Ben Graves, Acey Slade, Eric Griffin and Tripp Eisen.
Published around 2003. Ships fast. 24x34 inches.
Need Poster Mounts..?
  bm2765
---
You Might Also Like This
---