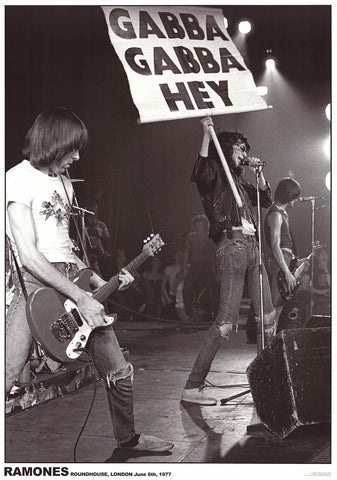 Posters: The Ramones London 1977 - Gabba Gabba Hey (23" x 33")
A great band portrait poster of The Ramones on stage in London (1977) spreading the gospel of Punk Rock! Gabba Gabba Hey! Ships fast. 23x33 inches.
Check out the rest of our excellent selection of Ramones posters!
Need Poster Mounts..?
pw54500 sm2033
---
You Might Also Like This
---